Miyakojima Tokyu Hotel & Resorts Bar "Moonshell"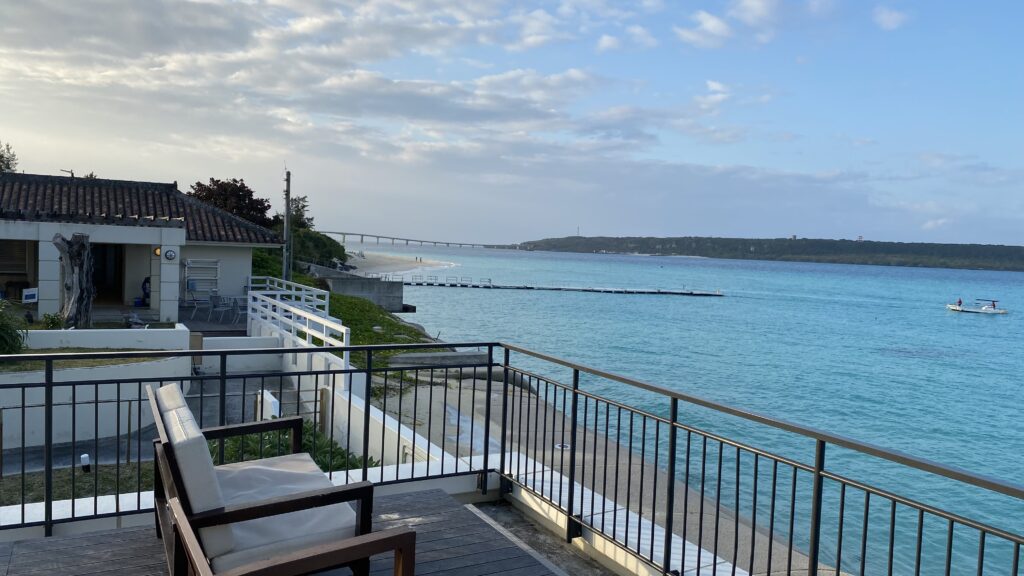 A bar facing the garden and pool of the hotel. It is open from 10:00 to 24:00, and even if it is lunch, it feels good to eat on the terrace while feeling the sea breeze. At lunchtime, there are 18 food menus, 2 children's menus and 5 desserts. At dinnertime, you can enjoy 7 types of snacks, 13 types of hors d'oeuvres, and 15 types of a la carte.
Drinks include yam shochu, 9 types of awamori, 5 types of beer, 5 types of sour, 3 types of shochu, and 4 types of sake. At night, a menu of 51 alcoholic drinks, including cocktails and whiskeys, will be added.
I had curry soba Miyakojima style (¥1,880) for lunch. It is quite a volume. It is a rich bowl of Okinawa soba mixed with rich curry. full food menu, it is the perfect place to spend a relaxing tropical night after a long day of playing marine sports or playing golf.
One disappointment is that there are 13 types of soft drinks, but the menu does not have a special feeling. For example, Coca-Cola costs 700 yen, coffee or tea costs 800 yen, and carbonated water Perrier costs 900 yen.
If there are plenty of desserts and soft drinks, wouldn't it be fun for people who don't enjoy marine sports and spend their time at the hotel leisurely?