Sakura blossoms in Asao Ward, Kawasaki City, Kanagawa Prefecture, began to bud around March 14 and bloomed more than a week earlier than usual. After that, it continued to rain and the cold returned, so we were able to enjoy it for a long time until early April.
The photos are pictures of the cherry blossoms while Kyubei is walking around 5 o'clock every morning. You can see the changes in days.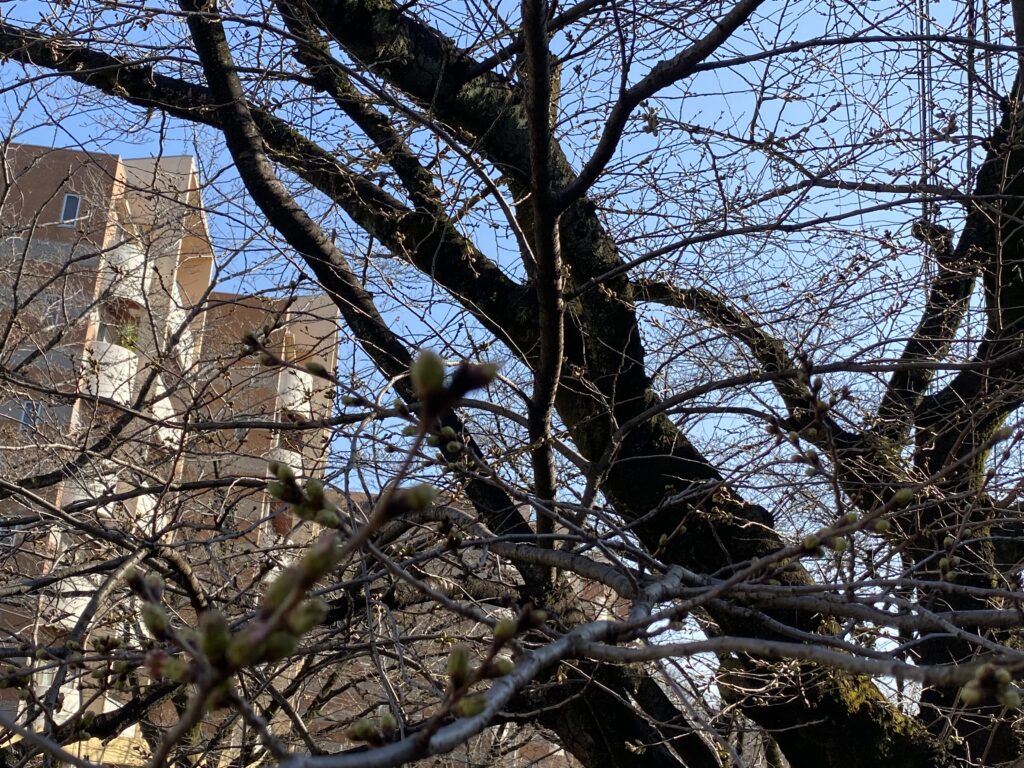 As of April 9th, when I am writing this, the Sakura flowers are moving northwards, and the flowers are starting to bloom in Aomori Prefecture, the northernmost prefecture of Honshu. Hirosaki Castle, which I visited a few years ago, is also beautiful, but I think it's the best time to see it.
This year, Hanami (sakura viewing party) has also been lifted for the first time in four years. In many foreign countries, drinking alcohol in public places such as parks is prohibited, so the Japanese culture of having a party under the cherry blossoms may be a little unusual. In Japan, the school year changes in April, so graduation, advancement to higher education, and transfers are concentrated. There are many farewells and encounters, so no one is thinking of banning parties under the cherry blossoms.
As soon as the cherry blossom season is over, the dogwoods are in bloom and we can enjoy the azaleas. And it is the holiday season of about a week of Golden Week.
In the midst of this season comes Hachiju-hachi-ya (the eighty-eighth day after the beginning of spring) , when tea picking begins. It is May 2nd this year, because it is the 88th day from Risshun (the beginning first day of spring in the traditional Japanese calendar).
However, the southern regions are warmer, so tea picking begins in early April on Tanegashima in Kagoshima. It also depends on the type of tea. In Mino Shirakawa of Gifu prefecture, the northernmost suitable place for tea cultivation and the highest altitude, around the middle of May is the first tea. Kyubei also plans to go to several production areas after the consecutive holidays in May.